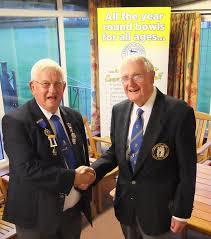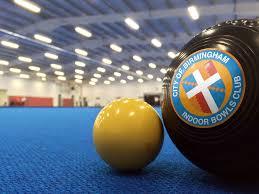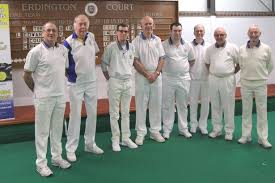 Warwickshire County

Indoor Bowls Association

National Competitions

County Competitions
Nine indoor bowling clubs are affliated to Warwickshire County Indoor Bowls Association:

Avon Valley IBC

City of Birmingham IBC

City of Coventry IBC

Erdington Court IBC

Greyfriers (Rugby Thornfield IBC)

Rugby Thornfield IBC

Solihull BC

Tamwoth & District IBC

Welford on Avon IBC

Please see Clubs page for more information

The County competes in National County competitions run by the EIBA (English Indoor Bowls Association), these are:

Under 25 Inter - County, Two rinks playing at the same venue either drwn at home, away, or on a neutral green depending on our opposition and travel distance between Counties.

Liberty Trophy Inter - County, is open to all age groups and provides bowls for your  top 24 players whom compete over six rinks on a 'knock out' format.

Over Sixty Inter - County, is similar to the Liberty Trophy but for your Counties more senior players.

We compete annually for the County Under 25 Open Singles, Men's Singles, Men's Pairs & Men's Triples champion (Champion of Champions) this is for players who won their clubs previous years competition (either knock out or league).

The Wilkinson Sword is an open competion for any affliated player to enter a rink of four players from the same club and is played on a knock out basis.

The Warwick Ttophy is a club league consisting of two rinks of four players. Matches are played either at home or away and was introduced to bring players into competative matches and to feed the County teams (current Liberty Trophy players can not play in this league)